Vitamin C 500 Complete (90 ct) Vegetarian Capsule
Vitamin C 500 Complete (90 ct) Vegetarian Capsule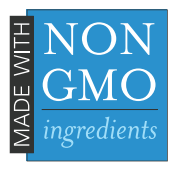 These formulas are designed to maximize absorption and utilization of this essential vitamin. Vitamin C is in the buffered Ascorbate form which helps to prevent stomach irritation that is common when supplementing with plain ascorbic acid found in many over the counter Vitamin C supplements. These formulas also contain minerals and bioflavonoids that help increase the effectiveness of Vitamin C by 50%.*

Suggested Use: As a dietary supplement, take 1 capsule, 1-3 times daily with food, or as directed by your healthcare practitioner.
Supplement Facts
Serving Size 1 Capsule
Servings Per Container 90
Amount per Serving                                                                                                % Daily Value
Vitamin C (as Ascorbic Acid and Mineral Ascorbates) 500 mg  833%
Calcium (as Ca. Carbonate and  Ca. Ascorbate) 45 mg         5%
Magnesium (as Mg. Ascorbate) 20 mg                          5%
Zinc (as Zinc Ascorbate) 1.25 mg                            8%
Manganese (as Manganese Ascorbate) 62.5 mcg                 3%
Potassium (as Potassium Citrate) 30 mg                      1%
Pectin 50 mg                                                *
Mixed Citrus Bioflavonoids                                  *
  (Rose Hips, Orange, Lemon, Grapefruit, Acerola Cherry,           Hesperidin, Rutin) 50 mg                                                                               
*Daily Value not established.
Other ingredients:  vegetable cellulose, silica, vegetarian leucine.
Color of this product may vary due to color variations of the natural ingredients.


WARNING: 

If pregnant or nursing, consult your healthcare practitioner before taking this product.

Keep out of reach of children. Store in a cool, dry place.
To obtain product information or report a serious adverse event, call    1-800-638-0072.


*These statements have not been evaluated by the Food and Drug Administration. This product is not intended to diagnose, treat, cure or prevent any disease.