**NEW**VITAMIN K2 COMPLETE 50MCG # 60 CT
**NEW**VITAMIN K2 COMPLETE 50MCG # 60 CT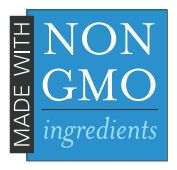 Vitamin K2 Complete is a blend of Menaquinone-7, Vitamin D3 and Inulin. Inulin supports intestinal absorption of calcium (from foods), which is important for maintenance of proper bone density.* This formula supports bone health and function as well as optimal utilization of Vitamin K2 in the intestinal tract.*
Suggested Use: As a dietary supplement, take 1 capsule, once or twice daily with food, or as directed by your healthcare practitioner.
Supplement Facts
Serving Size 1 Capsule
Servings Per Container 60
Amount per Serving                                         % Daily Value
Vitamin D3 (as Cholecalciferol) 5 mcg (200 IU)          25%
Vitamin K2 (as Menaquinone-7) 50 mcg                     42%
Inulin 750 mg                                                                     *
*Daily Value not established.
Other ingredients: hypromellose (capsule), vegetarian leucine.
WARNING: Do not take this product if taking anticoagulant/anti-platelet drugs such as Warfarin (Coumadin). If pregnant or nursing, consult your healthcare practitioner before taking this product.
Keep out of reach of children. Store in a cool, dry place.
To obtain product information or report a serious adverse event, call 1-800-638-0072.
*These statements have not been evaluated by the Food and Drug Administration. This product is not intended to diagnose, treat, cure or prevent any disease.