Natural Flex Complete (90 ct) Vegetarian Capsule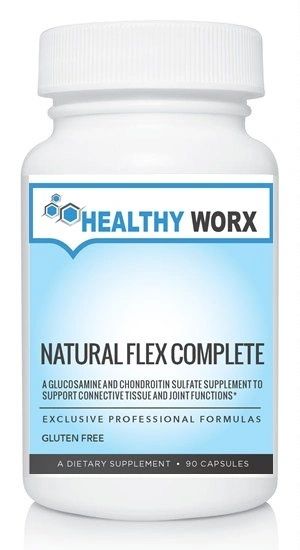 Natural Flex Complete (90 ct) Vegetarian Capsule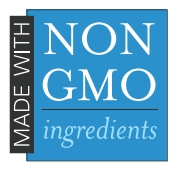 A dietary supplement to support connective tissue and joint functions.* Chondroitin -4- and -6- Sulfates are two classes of glycosaminoglycans that are found in joint cartilage and aid in lubricating and hydration.* Glucosamine is a natural amino sugar that is the starting point for the synthesis of glycosaminoglycans-the core of connective tissues such as collagen, bone matrix and mucous membranes.

Suggested Use: As a dietary supplement, take 1 capsule three times daily with a meal or as directed by your healthcare practitioner.
Supplement Facts
Serving Size 1 Capsule
Servings Per Container 90
Amount per Serving                                                               % Daily Value
Vitamin C (as Mn Ascorbate) 20 mg                        33%
Manganese (as Mn Ascorbate) 4 mg                       200%
Glucosamine Sulfate Sodium (from shrimp and crab) 500 mg *
Chondroitin Sulfate 400 mg                               *
*Daily Value not established.
Other ingredients: vegetable cellulose (capsule), vegetarian leucine, silicon dioxide.
Contains: Shrimp and crab.
Color of this product may vary due to color variations of the natural ingredients.


WARNING: 

If pregnant or nursing, consult your healthcare practitioner before taking this product.

Keep out of reach of children. Store in a cool, dry place.
To obtain product information or report a serious adverse event, call       1-800-638-0072.


*This statement has not been evaluated by the Food and Drug Administration. This product is not intended to diagnose, treat, cure or prevent any disease.