Probiotic ND Complete 50 (30 ct) Vegetarian Capsule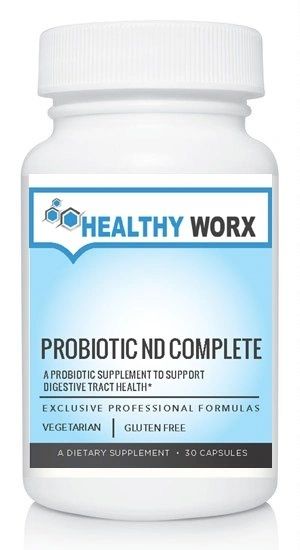 Probiotic ND Complete 50 (30 ct) Vegetarian Capsule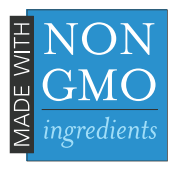 Probiotic ND Complete 50 contains 9 species of microorganisms from non-dairy sources. Because each strain has an affinity for a different part of the digestive tract, and a unique mechanism of action, a product that delivers multiple strains is preferable to single strain products.*
Suggested Use: As a dietary supplement, take 1 capsule once or twice daily, between meals or as directed by your healthcare practitioner.
Supplement Facts
Serving Size 1 Capsule
Servings Per Container 30
Amount per Serving                                  % Daily Value
Stabilized Nondairy Probiotic Complex      52.5 Billion CFU  *
Containing: Bifidobacterium lactis, Lactobacillus acidophilus, Lactobacillus casei, Bifidobacterium breve, Lactobacillus salivarius, Streptococcus thermophilus, Bifidobacterium longum, Bifidobacterium bifidum, Lactobacillus rhamnosus
Fructooligosaccharides (FOS)               25 mg             *
*Daily Value not established.
Other ingredients: vegetable cellulose (capsule), rice maltodextrin, vegetable stearate, silica.
Color of this product may vary due to color variations of the natural ingredients.


WARNING: 

If pregnant or nursing, consult your healthcare practitioner before taking this product.

Keep out of reach of children. Store at room temperature (below 70° F).

Refrigerate after opening.
To obtain product information or report a serious adverse event, call    1-800-638-0072.


*This statement has not been evaluated by the Food and Drug Administration. This product is not intended to diagnose, treat, cure or prevent any disease.